What is LeafNut?
Venture's LeafNut™ system is an advanced intelligent wireless control system for area or street lighting. The LeafNut "nodes" are housed in each light fixture and communicate via radio, satellite and cellular systems to deliver control and status messages to your secure web page accessed from any computer on the web. You can control, adjust, monitor and receive maintenance messages from each light fixture. With our upgrade kit of energy efficient pulse start ballasts and Uni-Form® lamps plus the power of the LeafNut system, you can drastically reduce your energy consumption expenses while improving with bright, white site lighting.
A Turnkey Solution
Venture's LeafNut system is a complete turnkey solution for street lighting, outdoor area and indoor lighting. From socket to user interface, to server hosting and monitoring, we provide a complete wireless control & dimming system that dramatically increases energy savings and overall light quality.

Monitoring and Control
Using the secure https web page created just for your site, you will be able to monitor, control, dim and report on energy usage for each light fixture. The system also indicates lamp out errors and ballast issues which allow your maintenance support to react quickly. The LeafNut system also has built-in safeguards in the event of loss of communications. Each Leaf node will act autonomously and use its own internal program until given a new set of programming codes.

Lifetime Support Policy
Simple and practical, LeafNut comes with a lifetime support policy which provides our customers with complete peace of mind. The policy gives customers access to technical support from our team of experts.

Energy Consumption
Not only does the LeafNut system reduce energy usage, but it can supply factual energy consumption data with intuitive reporting and email notifications to accurately analyze ROI.

FCC
This device complies with part 15 of the FCC Rules. Operation is subject to the following two conditions:
1. This device may not cause harmful interference, and
2. This device must accept any interference received, including interference that may cause unwanted operation.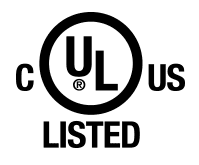 Retrofit and Installation
Part of the LeafNut system is also a retrofit of a new EISA 2007 compliant ballast, ignitor and Uni-Form® lamp combination. The retrofit immediately reduces energy consumption while providing brighter, whiter lighting. For example, a 1000 watt fixture can now be 875 watts with 100% light output, then dim to 50% wattage for off-peak hours and finally shutdown alternating lights for added savings while maintaining security.
Installations are very easy by one of our Certified LeafNut Installers. Venture will be overseeing the installation, initial programming to your specifications and training/support after the installation is complete.


Lifetime Support
Simple and practical, LeafNut systems come with a lifetime support policy which provide our customers with complete peace of mind. The policy gives customers access to technical support from our team of experts.
Benefits
Venture's LeafNut system with Venture EISA Compliant ballasts offer many benefits. These benefits are apparent from the first day the system is in place and continue to enhance your lighting over time. Benefits include:
• Energy Savings
• 24/7 Control and Programming
• Dimming of Pulse Start MH
• Any range from 200 to 875 Watt
• No dedicated computer to maintain
• Lamp/Ballast Condition Reporting
• Control lights as individual, groups or by sites
• Web based Control
• No Software to buy
• Energy reporting per fixture
• Secure web site access control
• 24/7 Instant Monitoring
• Lamp aging report by fixture

Managed Web Servers and Security
Each site location has a unique URL address created for that site and further secured through https protocol and password protected. Passwords and security levels can be customized at any time by the administrative person. The web servers are located in off-site secure facilities with dual hosting and come with a full disaster recovery plan for safe measure. Venture experts can assist with password changes and security issues with a single phone call.

Built-in Mapping Software

Expandable
LeafNut systems have been deployed across many applications including: large parking lots, major highways, rural mountains and densely populated cities.
Built to Last
LeafNut devices are designed for all weather operation and long life. This system has been developed with extensive customer feedback along with rigorous testing and field trials. The system is now widely deployed across North American and European Countries.
Proven Installations
LeafNut has been installed in many locations around the U.S. With thousands of installations worldwide, LeafNut is THE system for lighting control and energy reporting. Applications for LeafNut can be any outdoor area lighting and many indoor lighting areas such as warehouses and factories. From street lighting to parking lot lighting, the LeafNut System is well suited to any lighting situation or new construction. Other applications include:
• City, County or State Parks
• Municipality Owned Street Lighting
• Walk and Bike trails,
• Kiss-n-Ride Lots
• Bus Transfer Lots
• Truck Stop parking areas,
• RV Parking and Rec Areas
• Hospital, Hotel, College and Airport Parking Lots
• Airport Tarmac and Gate Lighting
• Shopping Centers
• Open Parking Garages
• Business and Factory Parking Lots
• Automotive Dealerships